PIM and ERP: the winning couple for your company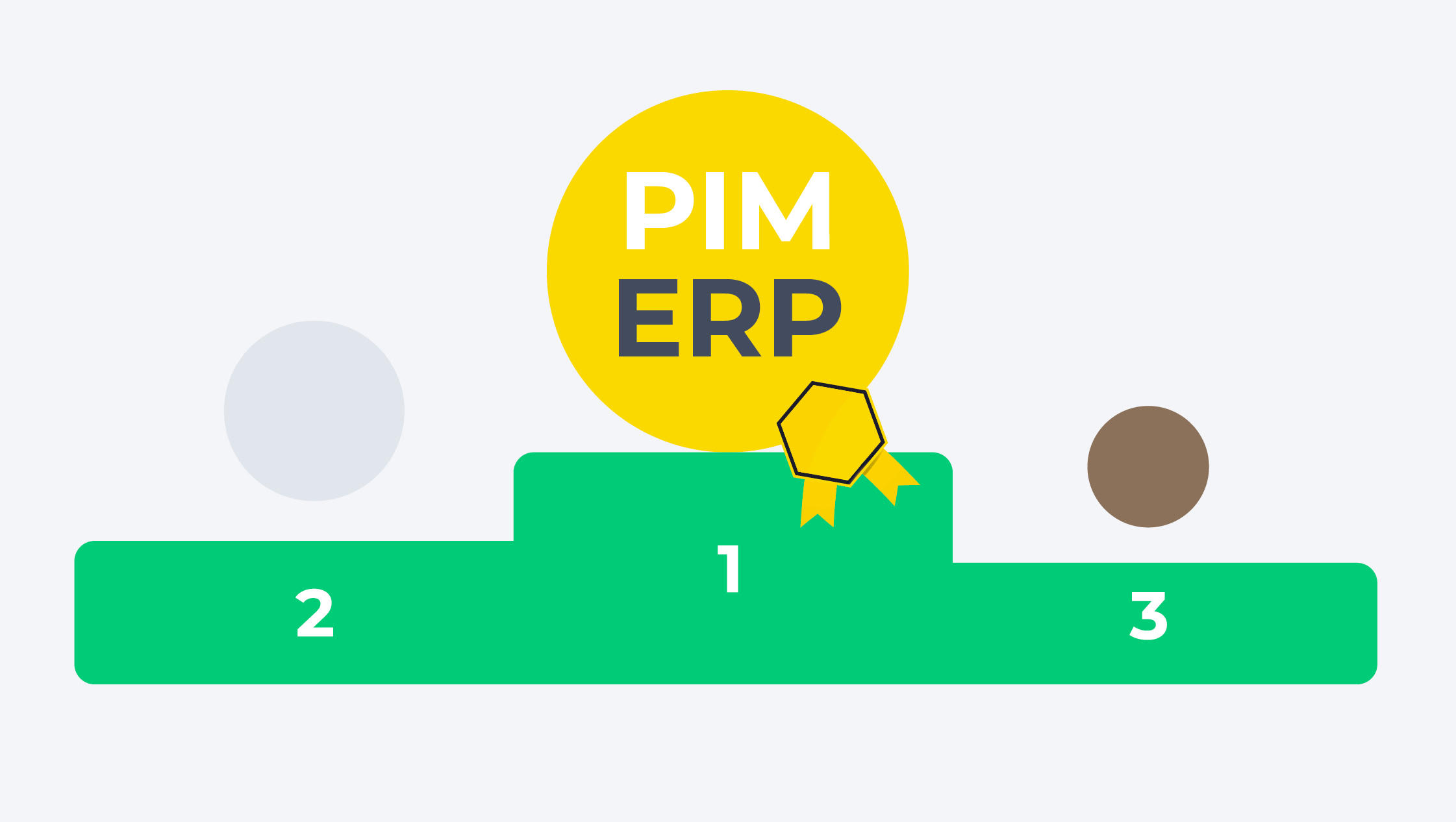 PIM and ERP: definition and use
PIM and ERP are two different software, in fact the
ERP
Enterprise Resource Planning is software that encompasses the company's internal business activities. It is used to manage information from commercial activities such as: accounting, procurement. It incorporates information and helps you manage, predict, quantify and communicate the data and financial resources of a company.
The
PIM
Product Information Management, on the other hand, helps you to collect, order, create and keep up-to-date all company product information and to insert it within the various channels such as: e-commerce, websites, apps, catalogs and price lists.
Features and benefits of ERP and PIM
Specifically, ERP Enterprise Resource Planning is software that:
manages daily business activities, such as accounting, procurement;

project management, risk management and compliance and operations for the supply chain;

it is based on a single defined data structure (schema) that generally shares a common database;

unites and defines a set of business processes and guarantees the exchange of data;

eliminates data duplication and guarantees its integrity through a single reliable source;

guarantees a continuous flow of information that is normalized and based on User experience definitions;

it adapts to the management of all types of companies, including those belonging to different sectors;

business processes are driven by workflows between business departments (e.g. finance, human resources, engineering, marketing, operations);

it is considered a vehicle for the integration of people, processes and technologies in a modern company.
PIM Product Information Management, on the other hand, is a software that:
Transform data, including structured data, into useful information;

connects people with different roles and tasks;

it allows to automatically layout and manage all the information coming from different sources in one place;

digitizes, synchronizes and feeds all product information and coordinates them for their inclusion in catalogs, price lists, websites and apps;

manages to centralize all the product data of the databases you own in speed;

it saves you 80% of the time of operational activities;

supports cross-references;

it allows to cross all the information;

allows better management of all commercial / marketing activities;

it is a customizable, flexible and above all adaptable structure to solve the complexities of your company in a safe and effective way;
centralize all product information with a click;
keeps the history of changessaved and allows you to restore old versions of information;
ERP and PIM together to grow your business
Both simplify and make the business process of information management more ergonomic. The ERP software is useful for managing and archiving your business information, while with the PIM you can incorporate information from the ERP and manage all product data quickly and easily. Together, therefore, they are a winning couple because they allow you to digitize the company and make it more efficient and consequently competitive in the reference market.
On Page® the software that integrates perfectly with your ERP
On Page is PIM software that centralizes all company information. Being a Cloud software, it has a flexible and adaptable structure able to accommodate all data from different channels (including ERP),
to order them, customize them, translate them into different languages and use them even remotely. Thanks to its user friendly interface, all people within the company will be able to learn how to use it quickly.
Other articles that
may interest you
Business internationalization
E-commerce and Marketplace
PIM Cloud
PIM software
Product catalogs and price lists
Product Information Management
Uncategorized