Why product sheets in e-commerce are important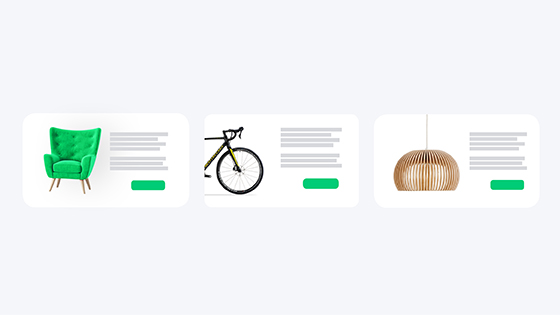 E-commerce trends and product sheets
2019 was a a golden year for e-commerce world and the trends of 2020 show that growth will always be greater, for this reason it is essential that the technical data sheets and the product catalog of your e-commerce are designed in such a way as to enhance each element and to make the online user experience special.
Read on and you will discover the elements that must not be missing in the perfect product sheet for your B2B and B2C e-commerce.
The perfect product sheet
A product sheet for e-commerce is the page of the single product that aims to collect all the information about the product itself and to enhance it to present it to potential online buyers.
Let's find out how to create the perfect product sheet for an e-commerce or marketplace:
Simple and intuitive, it must be usable by potential customers without the need for great efforts of understanding
Enriched with multimedia content, in addition to images you can insert videos, animations, simulations, etc.
It must contain all the essential technical and product information (dimensions, color, finishes, materials, price, etc.) and a description that enhances the advantages of the individual product.
Payment, delivery and return information are critical to the final conversion.
SEO optimized to be easily found in search engines
Software to create product data sheets and catalogs
Thanks to a single data source, which can be updated and managed by anyone who needs it, which allows you to feed all communication tools, you can save time and costs by organizing
information and avoiding that product information remains imprisoned within InDesign and accessible only to a few.
The specific features for Catalogs and price lists:
Automatic pagination in InDesign
Automatic layout of commercial documents
Automatic layout of technical data sheets
Translation management
Preview prints
Currency management
Other articles that
may interest you
Business internationalization
E-commerce and Marketplace
PIM Cloud
PIM software
Product catalogs and price lists
Product Information Management
Uncategorized