Creation of product catalogs: from PIM software to graphics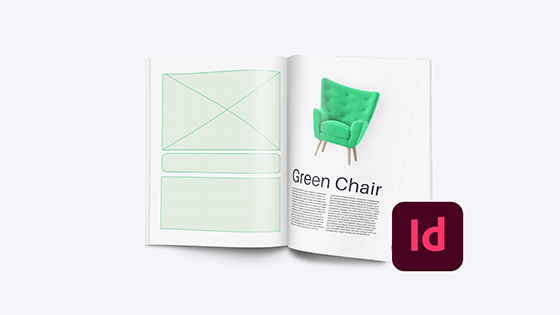 How to create an effective b2b catalog
The creation of company catalogs is one of the activities that combines marketing, commercial and technical aspects because it represents an indispensable communication and sales tool for b2b and b2c companies.
What are the steps to follow in the creation of a product catalog, how to make it an effective sales tool and how save time and money to create it, are the fundamental points that we will address in this article.
4 rules to follow to create a product catalog
When creating a product catalog there are 4 fundamental rules to follow to obtain an indispensable tool for your customers:
Create the catalog tree efficiently, dividing the products into categories and sub-categories according to the type of company and sector. For example, those who deal with bathroom furniture could have the categories "modern bathroom furniture", "classic bathroom furniture" and inside "taps", "tubs", "mirrors". The "taps" could then be divided by material such as "steel", "bronze" etc.
Create a graphic catalog that enhances products and company. In fact, once you have chosen the structure and hierarchy of the products, you have to focus on graphic layout or graphic cage to create what best creatively enhances the individual products and the entire catalog in general. Colors, fonts of product names and descriptions, quantity and size of images and details must be chosen.
Coordinate the graphic and photographic teamto have all the material within the set deadlines, but also the marketing and technical team tohave all the correct product information and valued for sale. In this period, especially in smartworking, it is important to collaborate smoothly and to have the tools that allow you to do so.
Choose the type of layout of the product catalog best for your business. There are at least 3 ways to start composing your catalog: manual, automatic and automatic in the cloud. Each has advantages and disadvantages to be carefully evaluated to be able to have a quality product in the right time and cost.
Create product catalogs with automatic, manual or cloud layout
When choosing the type of layout for the product catalog, you need to pay great attention to your needs in terms of time and costs because a choice that may seem trivial, can actually prove to be counterproductive.
Let's see in detail the types of layout for catalogs to choose from:
Manual pagination, the slowest and most expensive because it requires a person to copy and paste the product information within each page and tab of the catalog, with a high percentage of error when you need to update the data
Automatic pagination, the fastest but also the most expensive because on the one hand it allows you to automatically import, from an Excel file for example, all the products and their data in the catalog we are creating, but using an in-house software there are usually several limitations. From the problems with the formats of the files to be imported, to the very reduced graphic creativity, to the slow and expensive training, at the price of the software itself that even exceeds 20 thousand euros.
Automatic pagination in the cloud, the right compromise between speed, quality and affordable costs. These are online platforms, not software installed in the company. They have all the advantages of automatic pagination such as loading thousands of products in a few clicksand their quick update without errors, but they have also eliminated the disadvantages of an in-house software thanks to the cloud that allows it to evolve, improve and update itself in lean and fast way.
Simple to use, they are very intuitive and suitable for modern marketing offices.
Software to create catalogs
Among the software to create product catalogs, the PIM and Communication Data Manager On Page® is much more than an automatic pagination software! With On Page® you completely revolutionize the way you work.
A single data source that feeds all communication tools, avoiding errors and loss of information to be corrected.
All, product information is integrated into a single source and can be consulted graphically and easily accessible by the marketing department, graphic designers, technical department and sales team.
We can no longer let product information remain imprisoned within InDesign, accessible only to a few, we make data freely manageable by anyone who needs it. In addition, thanks to automatic pagination, you can reduce production times for even very complex product catalogs by up to 80%, without errors.
Thanks to On Page® you can create print previews of the catalog, data sheets, commercial offers and thanks to the native InDesign plugin that can be integrated, you also have the layout ready for printing in the typography.
The specific features for Catalogs and price lists:
Automatic paginationinInDesign
Automatic layout of commercial documents
Automatic pagination Datasheet
Translation – management
Previewprints
Currency– management
Other articles that
may interest you
Business internationalization
E-commerce and Marketplace
PIM Cloud
PIM software
Product catalogs and price lists
Product Information Management
Uncategorized