How to create the digital catalog for your e-commerce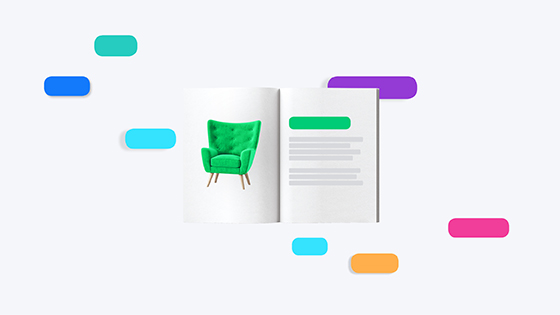 The digital catalog: why it is indispensable
2019 was a a golden year for e-commerce world and the trends of 2020 show that growth will always be greater, for this reason it is essential that the catalogo prodotti del tuo e-commerce is created in such a way as to enhance every reference and to make the online user experience special.
Read on and not only will we reveal the latest forecasts on online shopping but we will give you fundamental information for yours digital catalog for e-commerce. Everything you ever wanted to know and never dared to ask.
Over 2.05 billion online shoppers will be expected for 2020, reaching 2.14 billionthe following year. According to Oberlo's research, one in four people worldwide will shop online.
In Italy, on the other hand, we have about 38 million online shoppers, 62% of the population, which by 2023 will become 41 millionaccording to the Statistastudy.
In 2018, the Italian e-commerce turnover is estimated at 41.5 billion euros, with a growth of 18% on 2017 according to the report by Casaleggio Associati.
Social media influences the purchases of 87% of online shoppers and 40% of merchants use Facebook, Instagram and other social media to increase purchases, again according to the Casaleggio Associatireport.
The online catalog and the paper catalog
The difference between an online catalogand a paper catalog lies in the ability of the former to be consulted anywhere, from PC, tablet and smartphone, directly on the company's website, while the latter is a classic catalog made of paper and therefore only available from who owns a copy.
The paper catalog represents a significant limitation nowadays, where we are experiencing the globalization of markets and everything is navigated through the internet.
For this reason, especially if you have an e-commerce, the digital catalog isvery important to make the shopping experience of potential customers simple and satisfying.
When there are variations to the technical specifications of a product or when a finish changes, all printed paper catalogs must be updated, while with the digital catalog everything is automatic and immediate.
The digital catalog for Marketplace
Today, marketplaces such as Amazon, eBay and AliExpress are an important broker for those who want to gain exposure to a wide audience and want to enjoy the reliability that these international giants have gained on the market.
To start selling on marketplaces it is essential to have a digital product catalog, to quickly publish your items online. To create a complete product catalog you need to collect all the fundamental information:
SKU (it is the product code for internal use by the company / seller)
Other product identification codes such as EAN, MPN, ISBN
Product title
Product description
Image or Video
Data sheet
Price
Amount
Digital catalog: the advantages
We have already mentioned that a digital catalog compared to a paper catalog it has the advantage of being available anywhere and being updated in real time, but what are the others advantages for which it is better to create an online catalog?
Sales tool always available, online and offline.
Reduce printing costs and errors from product information updates.
You can enrich any product by digital assets such as images, videos, tutorials.
You can share it in a few clicks where and how you want: e-mail, social media, blog, adv.
Manage everything from a single source.
Software to create catalogs
On Page works with a single data source that powers all communication tools, allowing you to save time and costs and completely revolutionizing the way you work.
You can easily consult a single source from the marketing department, the graphic designers, the technical department and the sales team, avoiding that product information remains imprisoned within InDesign and accessible only to a few.
We make the data freely updatable and manageable by anyone who needs it with a saving of up to 80% of the production time of catalogs and even very complex products, without the possibility of error.
The specific features for Catalogs and price lists:
Automatic pagination in InDesign
Automatic layout of commercial documents
Automatic layout of technical data sheets
Translation management
Preview prints
Currency management
Other articles that
may interest you
Business internationalization
E-commerce and Marketplace
PIM Cloud
PIM software
Product catalogs and price lists
Product Information Management
Uncategorized