PIM and eCommerce: how to boost your online shop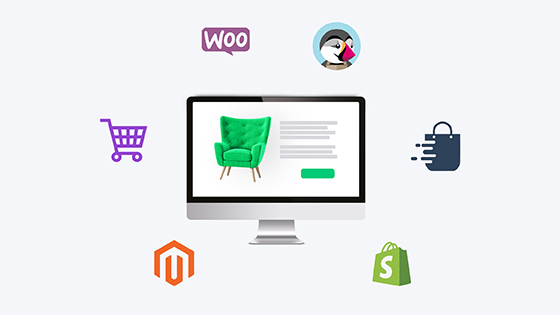 PIM and eCommerce: all integrations
Every company should have an integrated PIM and eCommerce to be able to maximize performance and make the most of the time available for activities of strategic value and non-repetitive operations. The competition between eCommerce is high both in the B2C and B2B world and it is important to take full advantage of all the tools dedicated to optimizing time and costs.
Having a PIM and eCommerce that communicate perfectly, smoothly and flexibly is the first step. Read on and you will find out all about how to digitize product information and digital assets for your eCommerce with PIM product information management.
Features and benefits of eCommerce and PIM
ECommerce allows you to sell your products in your target markets by breaking down physical barriers, but what characteristics must it have to be truly performing? Let's find out together:
Always up-to-date datasheets with all the correct product information and relevant digital assets.
Intuitive, simple interface that makes browsing from one category to another, from one product to another, pleasant.
The user must find not only what he is looking for but must have all the information to complete the purchase with confidence.
Translations into the native language of the target market, we cannot think of selling in Germany or France, using English.
PIM Product Information Management, on the other hand, is a software that:
Transform data, even structured, into useful information to be used in your eCommerce or app;

it allows to automatically layout and manage all the information coming from different sources in one place;

digitizes, synchronizes and feeds all product information and coordinates them for their inclusion in catalogs, price lists, websites and apps;

it is a customizable, flexible and above all adaptable structure to solve the complexities of your company in a safe and effective way;
It keeps the history of changes saved and allows you to restore old versions of the information.
PIM and eCommerce together to grow your business
Having all the product information digitized allows you to manage, update and synchronize them in your e-commerce and in any marketplace in a simple and immediate way. To do this you need to take advantage of a software PIM that allows you to keep all your product information and all digital assets in one place, accessible anywhere by your team because in the cloud. This way you also simplify the management of tasks between different teams.
On Page® the software that integrates perfectly with your eCommerce
On Page is PIM software that centralizes all company information. Being a Cloud software it has a flexible and adaptable structure able to accommodate all the data coming from different channels,
to order them, customize them, translate them into different languages and use them even remotely. Thanks to its user friendly interface, all people within the company will be able to learn how to use it quickly. Shopify, Storeden, Woocommerce, Magento integrate perfectly with the PIM simplifying the life of eCommerce manager and IT.
Other articles that
may interest you
Business internationalization
E-commerce and Marketplace
PIM Cloud
PIM software
Product catalogs and price lists
Product Information Management
Uncategorized