PIM Information: why you need to digitize product information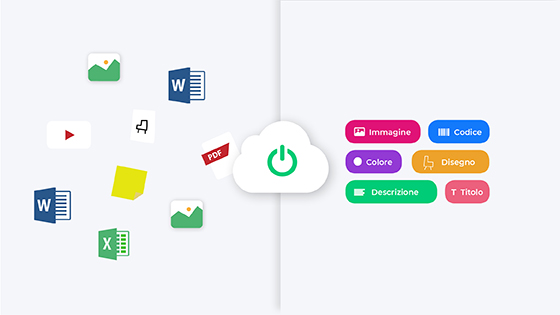 PIM Information: technological innovation in the era of digitalization
Have you ever heard of PIM Information? Do you know what it means to digitize product information and why it is essential for your business?
Technologicalinnovation is necessary to be able to remain competitive in a constantly evolving market. In Italy for the moment only 34% of companies show high levels of digitization. 11% have made small changes, while more than half have problems in being able to keep up with technological evolution. It is true that getting out of your comfort zone is complicated, it costs time and energy. Digitization is pushing us to discovera new way of working.
Have you ever thought that maybe there are solutions to be able to digitize product information in a simple, fast and sustainable way? The PIM Information for example, it is a tool that supports digital change in a simple and intuitive way.
Read on to find out what are the benefits of digitizing product information for your company and especially for your work!
PIM software: revolutionizes the way product information is managed
Is having to organize and manage a thousand product information scattered between different offices and files always an unsustainable chaos?
Have you ever had to look for that document that you thought you had placed in that folder, but which in the end is no longer there?
How many times have you had to chase your colleagues in sales or design to get them to give you descriptions, variations, measurements, images or videos?
Stop worrying, there is a concrete solution for all these problems!
It is called PIM and is the acronym for Product Information Management, or product information management.
The
software PIM
is a real ally in your work because you will no longer be forced to go from one part of the company to the other to find a thousand pieces of information found in different places and above all belonging to different figures.
The
PIM system
allows you to centralize and manage product information effectively, thus reducing time and costs. All information will be sorted in one place so that it is always automatically updated and all company contacts can access it quickly.
PIM Product Information Management: how it works
The software PIM allows you to:
Enter, organize, modify and updateall the product data you have available and also manage digital content
Communicate synergistically between departments
Quickly and easily feed all yourcatalogs, price lists, e-commerce, websites and apps.
Does it seem impossible to you?
Leaving your comfort zone does not always mean entering an unknown world, because the PIM system gives you the security you are looking for. A digitized way of working in step with the times, without having to completely revolutionize your business structure or your plans.
On Page®is software with an edge, do you know why?
Do you also need language translation? The PIM software On Pageas well as incorporating all the features of a classic PIM software, it also provides a complete phrasebook and automatic translation of the information.
The PIM is a cloud resource, so you can use it anywhere, at any time and at the same time with other people, we talked about it in the blogpost "PIM Online: i 5 vantaggi di avere un PIM Cloud "
Once the product data has been uploaded, organized and managed, you can create catalogs, price lists, websites, applications and e-commerce, making them accessible also for the foreign market. Experience digitalization in total serenity.
Other articles that
may interest you
Business internationalization
E-commerce and Marketplace
PIM Cloud
PIM software
Product catalogs and price lists
Product Information Management
Uncategorized