PIM Open Source or PIM Cloud, which one to choose for your company?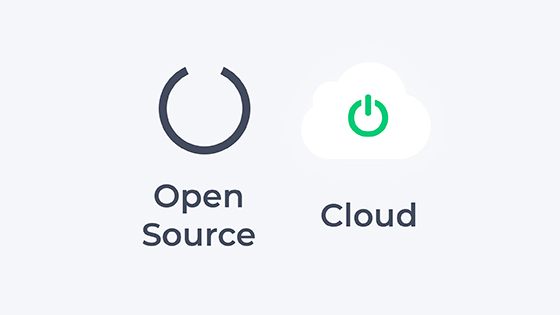 Find out the advantages and disadvantages of a cloud or open source PIM.
The world of Open Source PIM and that of PIM in the Cloud (SaaS) they have evident differences in terms of usability and costs. If you are looking for a PIM Product Information Management to manage the information of your products on catalogs, price lists, websites, e-commerce or apps, you cannot miss what we are about to tell you.
You will discover strengths and weaknesses, advantages and disadvantages of the most used software PIMsystems in the world.
We will see the characteristics of each product information management system whether it is Open Source or Cloud.
The 7 things you never dared to ask about PIM Open Source and PIM Cloud (SaaS)
What is the difference between an Open Source PIM and a Cloud PIM?
Open Source: we speak of Open Source when we refer to software that is not protected by copyright and freely editable by users. Their code is open and everyone, even those who are not developers, can access, view, customize and modify it.
Cloud: can be referred to as a device that allows users to access and enjoy hardware and software functionality remotely over the Internet.
What customization do I really need?
Open Source: it can be customized independently by each developer who can create new functions, but unfortunately this can sometimes involve a serious risk of incompatibility with the software itself.
Cloud: the advantage of a monitored customization is that you do not create single unrepeatable environments that cannot be maintained constantly.
What are the essential functions for my business?
Open Source: the price to pay for the freedom of software Open Source is the fact of having a code visible to all, therefore easily damaged. With each new project launched, the previous one becomes obsolete because there is no longer the interest in updating it, thus running the great risk of the software support ceasing.
Cloud:the advantage of having the same software for everyone is having automatic updates for all environments of each customer and new compatible features that are always available for everyone.
Who is my environment managed by?
Open Source: big economic difference compared to SaaS because it requires specialized people to prepare the environment. Even the cost of recurrence is on average higher as it requires a special server to run a single software and for its management there is a need for a systems engineer which involves high costs.
Cloud: you can access your working environment anywhere, you don't have to prepare the infrastructure. It is multi-platform and works on all operating systems, you just need a browser, this can happen in some cases even in open source software but not always.
How does my software maintenance work?
Open Source: in the face of the need to solve a bug or other malfunctions, there is no dedicated staff and an in-depth study of all the documentation is required.
Cloud: all the infrastructure is managed and controlled by the software house, including maintenance and updates, you no longer have to worry about anything and there is always someone ready to provide assistance.
What are the expected and unexpected costs?
Open Source: it is possible to have to pay a very high cost at the beginning and no recurrence, this could mean the unavailability of future updates or the need to do them independently.
The higher costs are due to customization, management, control, maintenance which must always be done independently or entrusted to a professional.
Cloud: the initial cost is much lower and recurrences are also cheaper. There is no risk of surprises and additional costs because the presence of dedicated maintenance personnel is not required.
What are the expected times to be able to use an Open Source PIM or a Cloud PIM?
Open Source: long use times as after downloading it requires a configuration. This means having to waste time after purchasing it and before you can use it.
Cloud: there is immediacy of supply, as after purchasing it is immediately functional.
Why a cloud PIM is worthwhile compared to an Open Source PIM
In the past it has happened that a software was customized on the customer's needs, bringing a great immediate advantage, but over the years it has been canceled out by very high maintenance costs and difficulty in keeping up with the times.
The difference is that a software in Cloud like ours, having a common core, it carries out rapid and almost cost-free maintenance and upgrades, with the advantage of being able to be customized in the essential and functional elements for work optimization without the risk of getting lost in a thousand customizations as happens in the open source.
On Page, the PIM Product Information Management
On Page is a PIM software in cloud. Users can access it remotely by taking advantage of the hardware and software features via the internet. One of its main advantages is to have automatic and constant updates and maintenance.
Its entire infrastructure is managed and controlled by On Page and there is always some of our technicians ready to provide assistance.
Other articles that
may interest you
Business internationalization
E-commerce and Marketplace
PIM Cloud
PIM software
Product catalogs and price lists
Product Information Management
Uncategorized