PIM platform: here are the problems it solves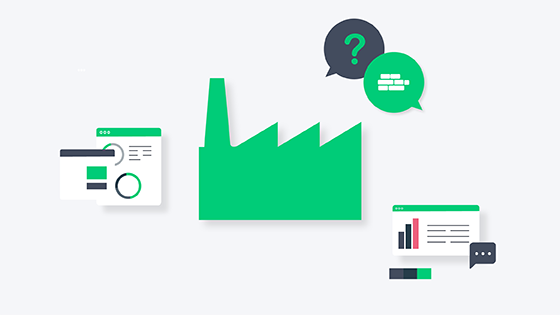 How the PIM platform integrates into the company
The PIM platform (Product Information Management) allows companies to digitize product information and manage digital assets such as images, videos, pdfs and documents of various kinds. It allows you to collect, organize, centralize and keep synchronized product data in one place and that is why integration with your company databases is very important.
In fact, every company has different software and management software such as CRM, ERP, database, CMS etc. and the PIM software needs to integrate seamlessly to facilitate the management of product information. ThePIM Product Information Managementhelps you to enter and keep up to date everything within the various channels such as: e-commerce, websites, apps, catalogs and price lists. Let's find out what are the 5 main problems it solves.
5 problems that the PIM platform resolves definitively
1. Lack of centrality and updating of product information with consequent constant errors between different channels and tools: price lists, catalogs, data sheets, websites, e-commerce or apps. The PIM becomes your only hub.
2. Lack of communication between departments, typically: R&D, design, sales and marketing with the inevitable rush to have information and digital assets corrected without errors or typos. The PIM facilitates communications, tasks and controls, improving everyone's work even in smart working
3. Infinite times for the time to market, risking having warehouses full of goods that cannot be sold because there are no updated technical data sheets, price lists with incorrect prices, catalogs full of typos and difficulties in approaching marketplaces. The PIM reduces downtime by up to 80%.
4. Impossibility of targeting foreign markets because language management is complex when we are talking about hundreds of products with different variants, options, features and prices. For this the PIM must have an automatic and simplified translation management system.
5. Difficult integration with corporate databases and software. Everyone speaks their language and together they don't communicate. We cannot think of inserting yet another software disconnected from the others in the company, for this reason the PIM system has the characteristic of perfectly integrating with CMS, CRM, ERP and much more.
On Page® PIM centralises product information for publication in catalogs, e-commerce activities, websites and apps, and keeps them permanently synchronized.
The On Page®PIM interface is intuitive to facilitate the sharing of product information and digital content. Everyone in the company will be able to check, update, share and enrich data, in an immediate and simple way.
Each data finds its role and its correct position, allowing the whole team to work in a logical, orderly and serene way. Make your mind up! … real time corrections and updates will forever banish typos and repeated errors.
On Page® will synchronize all your data, but will allow you to have both a logical and intuitive representation of your document and an automatically generated preview in real time.
With On Page® PIM, your R&D, design, sales and marketing departments will all be able to collaborate instantly. Thanks to a single platform, you will be able to see all product information, update it and share it internally through the features of tags, notifications, privileges and internal chats.
Other articles that
may interest you
Business internationalization
E-commerce and Marketplace
PIM Cloud
PIM software
Product catalogs and price lists
Product Information Management
Uncategorized