PIM for eCommerce: how to choose the right one for your online shop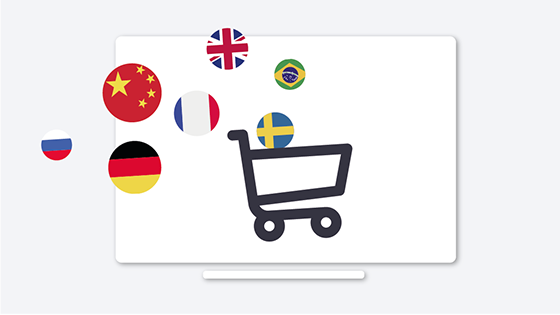 PIM meaning and use in the company
PIM acronym for Product Information Management is a management softwarethat allows you to collect, organize and publish product information on the various communication and distribution channels both online and offline: catalogs, price lists, data sheets, websites, e-commerce and apps. Not only. If we talk about PIM for eCommerce, distribution channels are also fundamental as a marketplace (Amazon, e-Bay, Alibaba…).
Thesoftware PIM is essential to facilitate and speed up the work of different business teams:
Marketing Dept.
Technical office
IT office
Commercial office
Agents Network
In fact, each of them holds different information about the same product and always struggles a lot to align with all the others, both for lack of time and for lack of communication.
The PIM helps companies to make different teams collaborate because in a single tool everyone can do their part and update the other operators involved in real time, simplifying processes, streamlining operations and reducing confusing communications.
PIM for eCommerce: what problems does it solve
Massive imports of your eCommerce products make you anxious because you are never sure of the result you will get? Is collecting and organizing data from thousands of products for your e-commerce a wasteful and nerve-wracking job? Are you unable to value the product information of your e-commerce and user navigation needs to be improved?
For your eCommerce, a PIM Product Information Management is a very important tool because it allows you to reduce the management of your online shop products by up to 80% to dedicate yourself to developing effective sales strategies. These are in fact the main problems that it allows you to solve:
Manage numerous product codes(SKUs) by category, type, variant, size, price or keywords. In fact, it is essential that your potential customers can view the products they are looking for, with customizable filters based on specific labels.
Collecting and updating information from different teams, we have seen it even before, collaboration is the focal point of the success of your e-commerce. You need a software PIM that allows you to make different people work on the same product at the same time, each with its own tasks and activities.
Aggregate information coming from different files such as excel sheets, png images, word or video descriptions and much more.
Synchronize and centralize product information across all your communication and distribution channels and tools: website, e-commerce, app, marketplace, digital catalog etc. You need to be able to do it from a single platform and in real time, so typos and errors will be a distant memory.
Minimize time to market, the time that passes from when you have the product in stock to when you can actually sell it. Time is money and you don't have to lose it, the references that arrive in your warehouse must be put online and only thanks to the PIM you can do it by reducing time by up to 80%.
The advantages of our PIM for eCommerce
Time savings
On Page® allows you to automate and drastically reduce processing time. It assists you in every step of building your catalog, with control mechanisms that help you spot and correct errors or typos immediately.
Staff optimization
By reducing the time to collect, organize and publish product information for your catalogs, price lists, websites or apps, you reduce costs and optimize your team, employing it in valuable activities that increase your business.
No more lost data
On Page® is a single platform where you can have all your product data that you can automatically distribute and update on digital or paper catalogs and price lists, on the website, on e-commerce, marketplaces, configurators and app.
Integrated translator and phrasebook
Thanks to these features, you can save time and translation costs as well as successfully tackle new foreign markets and the internationalization of your company!
Other articles that
may interest you
Business internationalization
E-commerce and Marketplace
PIM Cloud
PIM software
Product catalogs and price lists
Product Information Management
Uncategorized