PIM for eCommerce: how to improve the customer experience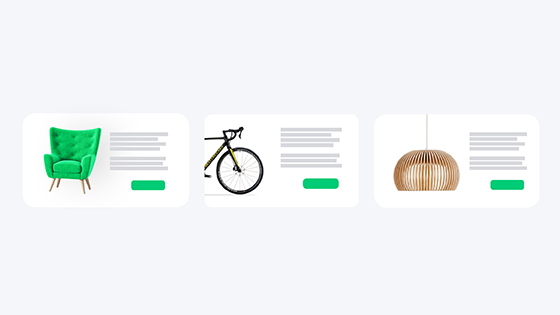 e commerce and Online Shop, the PIN is your best ally.
Adopting aPIM Product Information Management in your eCommerceis essential above all in order not to find yourself, once the project has started, with thousands of products to manage and not knowing how to do it. In fact, data managers such as SMEs have the purpose of helping companies to better organize product information, from the most technical to assets and allow for maximum management and enhancement.
For an eCommerce with thousands of products, information, descriptions, images and cards to manage, it is very important to adopt a PIM or Communication Data Manager.
Furthermore, beyond the advantages of management, control and publication, the P.I.M. it also plays a fundamental role in the correct relationship between products and its correlates.
In fact, in the customer experience of your eCommerce it is essential to be able to automatically intercept the products according to various criteria useful to satisfy the user's search.
Customer Experience, eCommerce and PIM
For example, if I am looking for a mobile phone, I might want to compare a model with another that costs a little less, rather than looking for a chandelier that matches the design requirements of the one displayed. All this information can be not only selected by the customer but even proposed by the CMS or e-commerce, as long as they have been tagged in the P.I.M.
So not only do we have to logically deposit product information but we must enrich it with hidden contents that allow a more organic and dedicated search of information by the user.
E-commerce: the PIM On Page®
A single data source that feeds all communication tools, avoiding errors and loss of information to be corrected. Thanks to the time and costs you save, you have new energy to use for activities that increase and enhance your business.
Publishing and synchronization
With just a few clicks, massively publish and update product information on your website and e-commerce.
Update your database starting from the documents you usually use in the company, thanks to the native integration with MS Excel.
Manage keywords and tags useful for optimization and positioning on search engines.
On Page® easily integrates with leading CMSs like WordPress, but the possibilities for communicating with your website are endless: custom collectors, database table relationships, web services, exports, and more.
Other articles that
may interest you
Business internationalization
E-commerce and Marketplace
PIM Cloud
PIM software
Product catalogs and price lists
Product Information Management
Uncategorized