Pim – Marketing: because together they make your company grow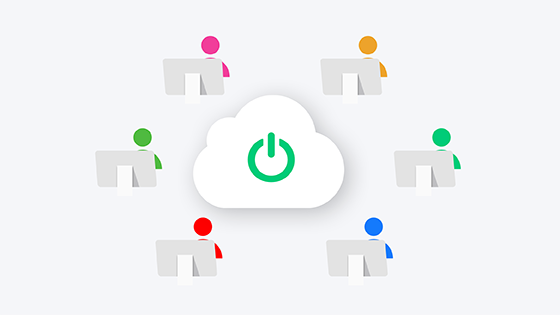 PIM – Marketing, how they work together to digitize product information
PIM – Marketing represent the perfect combination for business growth, do you know why? The PIM software is a tool that allows you to collect, organize and centralize all product information and digital assets. Data that the Marketing team has today scattered among Excel files, word documents, emails and old databases. A PIM platform that with all its features helps the marketing and communication departments to be, not only more productive, but to work serenely to focus on business growth.
Once all product information has been digitized, Product Information Management allows you to distribute it on all marketing and sales channels and on all sales tools such as:
catalogs, price lists, technical data sheets, both digital and paper manuals
website, e-commerce, app
marketplaces of all kinds
7 problems of B2B marketing
If you work in the Marketing and Communication office of an Italian SME in the B2B world, what you will read shortly will be very familiar to you. Indeed you will feel right at your desk, in your daily chaos.
The product information that must be used for catalogs, price lists, data sheets and online channels such as websites, e-commerce and apps are always scattered and never updated.
Coordinating the various technical departments, production, sales is always complex and everyone uses different data storage tools.
In smart working it is even more difficult to empower those who have to manage product information and the times are doubled.
Even just thinking about entering international markets is a big problem because translations are a never-ending job and updating even a single data becomes a nightmare.
Keeping the history of all changes and having the information updated without typos in all marketing and sales tools is impossible.
Software integrations always need a thousand hooks and only IT knows where to put their hands
The marketplaces are tempting but without having updated and complete data it is a delusion, they cannot be exploited.
These are just a few examples of what you have to experience every day, but the good news is that there is a solution, the software PIM.
That's why PIM – Marketing are the perfect combination to stop doing repetitive and operational activities to focus on strategic activities that make your company grow!
On Page® is the first PIM designed for Marketing
We thought of On Page® as the best ally of marketers and graphic designers who struggle every day against the chaos of product information and digital content. Our PIM software is also a DAM to give the marketing department all the functionality it needs.
Zero impact integrations, quick and easy training, you don't need to know any programming code to use On Page®! You will finally be able to centralize all the data in a single platform and distribute them on catalogs, price lists, technical data sheets but also websites, apps and e-commerce.
Other articles that
may interest you
Business internationalization
E-commerce and Marketplace
PIM Cloud
PIM software
Product catalogs and price lists
Product Information Management
Uncategorized