PIM Online: the 5 advantages of having a PIM Cloud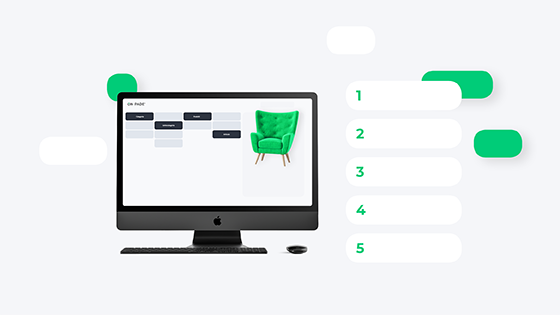 Today we will find out what are the 5 immediate benefits for which it is necessary to integrate a PIM online in cloud in your company, a Product Information Management with which to organize, update and managee all product information in a single digital hub.
We want to be concrete and give you valid reasons why you should consider adopting a software PIM. 5 aspects that will allow you not only to save 80% of purely operational work but above all to create new commercial and marketing tools, as well as significantly improve existing ones.
ISTAT carried out a survey on about 280,000 companies that produce 84.4% of the national added value. These companies employ 91.3% of employees and therefore constitute a fundamental segment of the Italian production system. The reference period is May-October 2019. It appears that 90.4% of companies set the defense of their competitive position as their main strategic objective. 68.2% want an expansion of the range of products sold and an increase in activities in Italy.
To remain competitive, it is essential to innovate. On the digital transformation front, Italian companies still have to take many steps. Between 2019 and 2021, the ISTAT report provides:
• 117.6% increase for immersive technologies
• 111.9% increase for 3D printing
• 109.9% development for big data and robotics
5 aspects that will change your life in the company
Often within a company, different departments have different information about the same product and this causes waste of time to be able to align them. The online PIM in the cloud is a fundamental tool for being able to facilitate and speed up the work of different business teams, because it is able to update all the operators involved in real time, simplifying processes and operations and reducing confused communications.
By choosing a PIM in the Cloud, you can publish, write, organize and connect all the information of your product online.
A single source available for product communication in both digital and paper format.
A collaborative environment in which to improve information and reuse it in endless applications that are constantly updated.
The InDesign publication of catalogs / price lists can be done automatically, reducing layout and draft revision times by 90%.
Updating and synchronization of product information on all paper and digital communication tools with the elimination of human error on manual publication activities.
On Page at your side in the digital transformation
On On Page® you can collect all the information relating to the product in a single container: images, prices, videos, multilingual descriptions, indications of models, finishes and related accessories. On cloud!
An intuitive and very easy-to-use dashboard will allow you to easily organize information and product categories, in collaboration with all company departments.
Layout and publish catalogs, websites and mobile apps with just a few clicks. Update information in real time and manage timely or massive changes.
Other articles that
may interest you
Business internationalization
E-commerce and Marketplace
PIM Cloud
PIM software
Product catalogs and price lists
Product Information Management
Uncategorized