Pim Platform, how to manage product information in 5 steps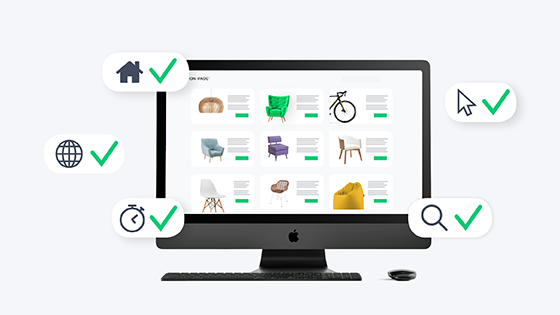 Pim Platform for b2b and b2c companies
The PIM Platform is the first indispensable tool for those who work in the marketing of b2b and b2c companies that produce and market products with a lot of information to manage (variants, options, sizes, prices, features) and digital content (images, videos, documents and pdfs).
If you think of catalogs, price lists, product sheets, but also ecommerce, websites and apps are tools of daily use for marketing and obviously for sales, collecting and organizing product information is a crucial activity.
The PIM Platform is therefore essential because we cannot put products on the market that do not have all of its information. The data and content must be up-to-date, correct and consistent with the target markets.
It is not just a single hub that contains everythingand allows management by all the actors involved (marketing, sales, production, IT, etc.). We need a PIM platform that is ready to distribute and publish products and data on all sales channels and multilingual.
5 steps to manage product information thanks to PIM platfom
PIM software integrates with your business databases, so product information passing is straightforward without losing data. You can also decide to manually import with an excel file.
In PIM Product Information Management we can create the most suitable structure to manage product information and digital content. Categories, sub-categories, specifications, options etc. they are all manageable from the PIM Platform in a few clicks.
All digital content can always be managed by the PIM if you choose a product such as On Page which also has the features of DAM Digital Asset Management. Images, videos, documents … all in one platform.
The PIM also helps you to internationalize your company thanks to the multilingual phrasebook. Fundamental functionality when you want your sales tools to be always updated for each foreign market.
Publishing is very simple thanks to the PIM software, in fact the product information is always updated and correct within a single hub and can be used for catalogs, price lists, product sheets, e-commerce and marketplaces, websites and apps.
On Page® is the first PIM platform with DAM functionality
On Page® is the first PIM software made in Italy which is also a DAM to offer you all the features and benefits essential for the management of product information and digital assets.
A PIM platform that embodies the 5 fundamental characteristics of a software for data management: ease of use, cloud software that can be used anywhere, complete integration with any database and company software, multilingual management with automatic translator, customizable layouts to read the product information clearly.
Other articles that
may interest you
Business internationalization
E-commerce and Marketplace
PIM Cloud
PIM software
Product catalogs and price lists
Product Information Management
Uncategorized