PIM Software: Find out how it can help your business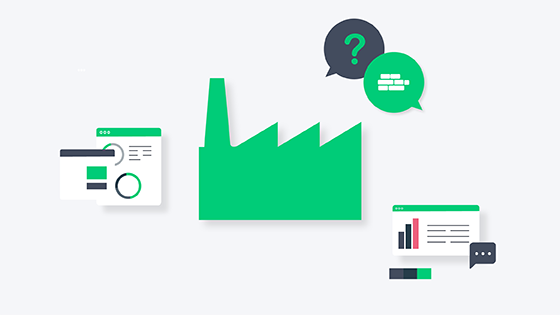 Product Information Management, the software that simplifies your work
PIM software, your best ally if managing product information between catalogs, price lists, website, e-commerce or appis always a problem for you.
Excel files, notes on word or wandering post-it, are the tools you use to collect product information and you never manage to have everything updated and synchronized correctly?
Keep reading this article to find out:
why you have to use PIM software
the 5 advantages of having a PIM tool
how to improve the performance of your e-commerce thanks to product information management
On Page® the first PIM marketing software
A software PIM, or a Product Information Management system, is a set of collaborative processes and technologies that help companies manage, group and organize product data and then transmit them wherever they are needed: catalogs, price lists, technical data sheets, commercial offers, e-commerce, websites and apps.
It is an excellent solution for managing information for both B2B and B2C products of a company, for both paper and digital communication and commercial tools.
A PIM system allows all company personnel, wherever they are, even in smart working, to access all product data that is always updated in real time.
What is a PIM system for?
Product Information Management, in addition to allowing you to organizeand integrate product information from different sources(excel files, word notes, e-mails, post-it notes, databases, etc.), allows you to generate catalogs, cards, price lists, mobile applications, print and manage an e-commerce.
It also allows you to update all product information from a single source and then distribute it on various types of paper and digital channels, managing to synchronize it in real time.
What are the advantages of using PIM software?
It reduces the management costs of catalogs, price lists, technical data sheets and manuals;
It dynamically manages the information of each product.
Consistently standardize product information.
Reduces complexity and design errors;
It allows greater productivity because it enables automatic publication of documents.
PIM for E-commerce: instructions for use
An effective example of using a software PIM is e-commerce. The latter in fact allows you to reduce the management of productsin an online shop by up to 80%, this is because it allows you to:
Manage numerous product codes (SKUs).
Collect and update information from different teams.
Aggregate information coming from different files.
Synchronize and centralize product information.
Minimize time to market.
On Page® is much more than a PIM Product Information Management, it allows you to synchronize in real time all product information on paper, web and app documents. It is simple and intuitive, perfect for companies, SMEs, marketing offices and technical commercial teams.
Integrated with your databases: MS Excel, MS Access, SAP, Microsoft, Zoho CRM
Integrated with Magento, Shopify, Prestashop for your e-commerce
Our customers have the word
"The On Page system, one of the most advanced that has been proposed to us, was chosen for the extreme flexibility with which it is possible to create and optimize all the procedures relating to price lists, which are very complex and constantly evolving layouts. The centrality of information also prevents us from replicating the compilation of information for management and commercial processes. "
Maurizio Gargaro
Boffi, Manager Publishing Area
"Bosch in a broader perspective of Lean management in Office has found in On Page the ideal tool to streamline the activities related to the management of product information despite the complexity of data and information that distinguishes the sector. This organization has allowed us to automatically layout our catalogs and to generate offers "dressed up" with all the technical information kit. " With the advent of On Page we have heavily compressed publication times, limiting the effort in updating subsequent editions "
Ing. Umberto Zanfrisco
Bosch, Product Manager
Other articles that
may interest you
Business internationalization
E-commerce and Marketplace
PIM Cloud
PIM software
Product catalogs and price lists
Product Information Management
Uncategorized